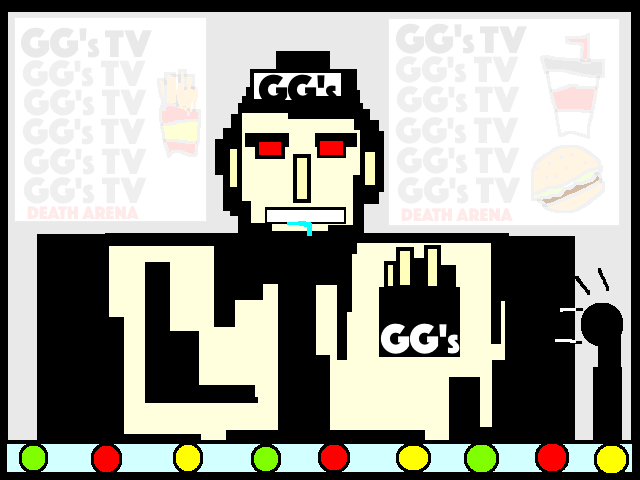 BIFLY - EARLY DEV BUILD
A downloadable game for Windows and macOS
The Pitch
A fast-paced, first person arena combat shooter - where you fight demonic fast food. It's low-fi and colorful. It's an action-comedy with a grimy aesthetic. It's a very Adult Swim inspired game.
Clear waves of the freaky food, in DOOM fashion, with some of the wildest get-pumped music.

The game is a collaboration between myself & Edgar Castro, a programmer at Fabraz Company. The soundtrack is produced by popular South African electronic duo, We Drop.

The Gameplay
- First person shooter.
- Close combat, arena style combat.
- Clear waves of enemies, get a higher score.
- The more you get hit. The slower you become.
- Mouse & WASD + controller mapped.
- Mac & Windows compatible.
The Metaphor
This game serves as a metaphor for trying to get healthy and stray away from junk-food. I'm currently in the process of cleaning up and dropping some weight but frequently hear the calling of super unhealthy food. Almost like a demon tempting me to the dark side.
The name 'BECAUSE I FUCKING LOVE YOU' is a comment on self-love, doing something because you care about your body. You want to self-preserve.